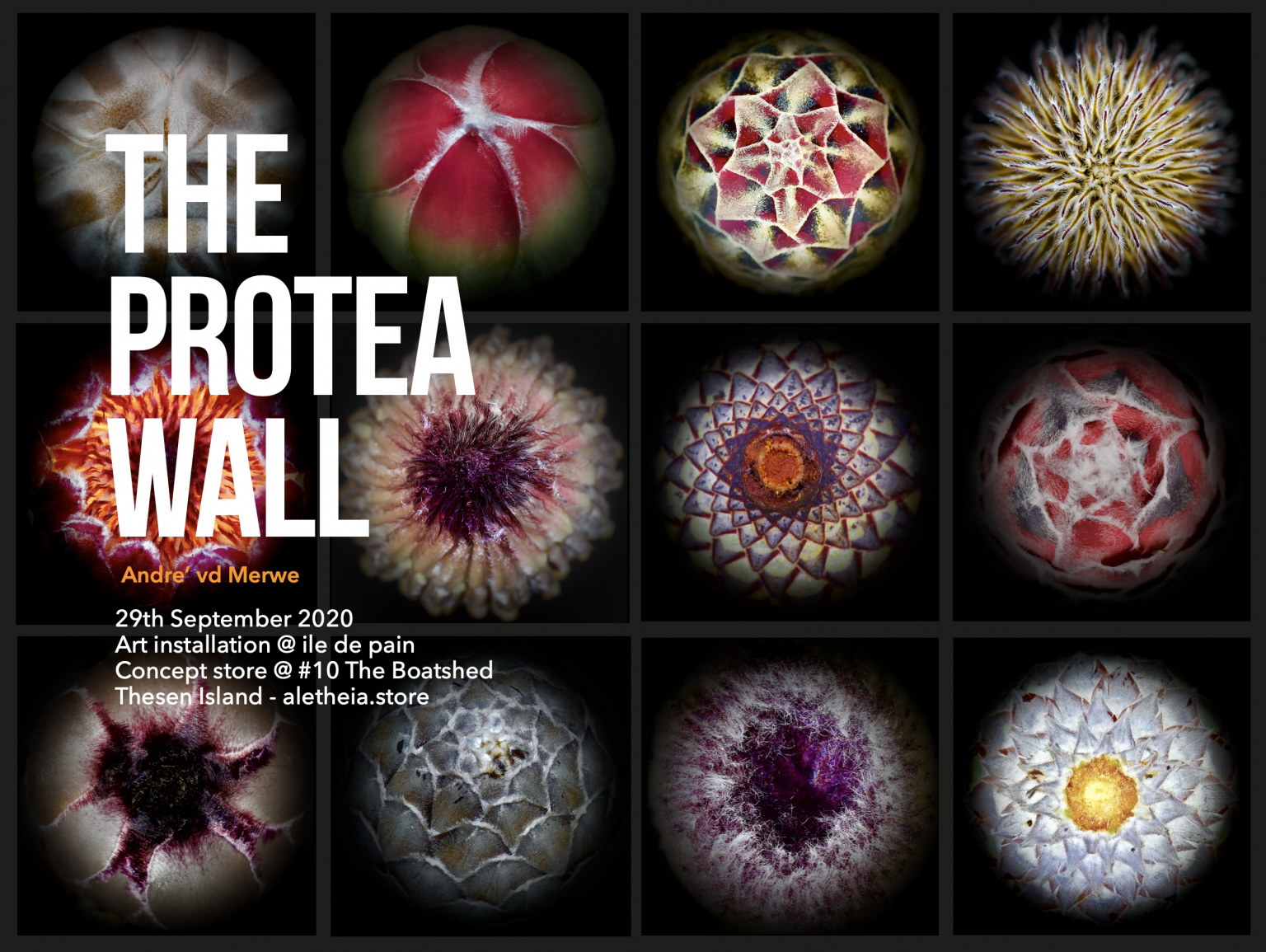 We are delighted to announce the launch of The Protea Wall art installation at the iconic ile de pain restaurant in Knysna on the 29th September 2020. The effort coincides with our upcoming launch of the Aletheia website and concept store. The Protea Wall and Aletheia.store project seeks to extend the Protea family of plants beyond the current and established narratives.
Our efforts are diverse in our attempt to help the Protea family of plants jump out of the box we have put them into. Through a diverse and novel integration of design, art, education, science and community development we hope to bring new and increased attention to the Protea family of plants.
The Protea experienced through The Protea Wall demonstrates our belief that the Protea offers a primordial design canvas of inspiration, innovation and creativity. Our work seeks to collaborate with world class artisans in diverse fields to build a single, one stop destination of boutique quality products. Watch this space!