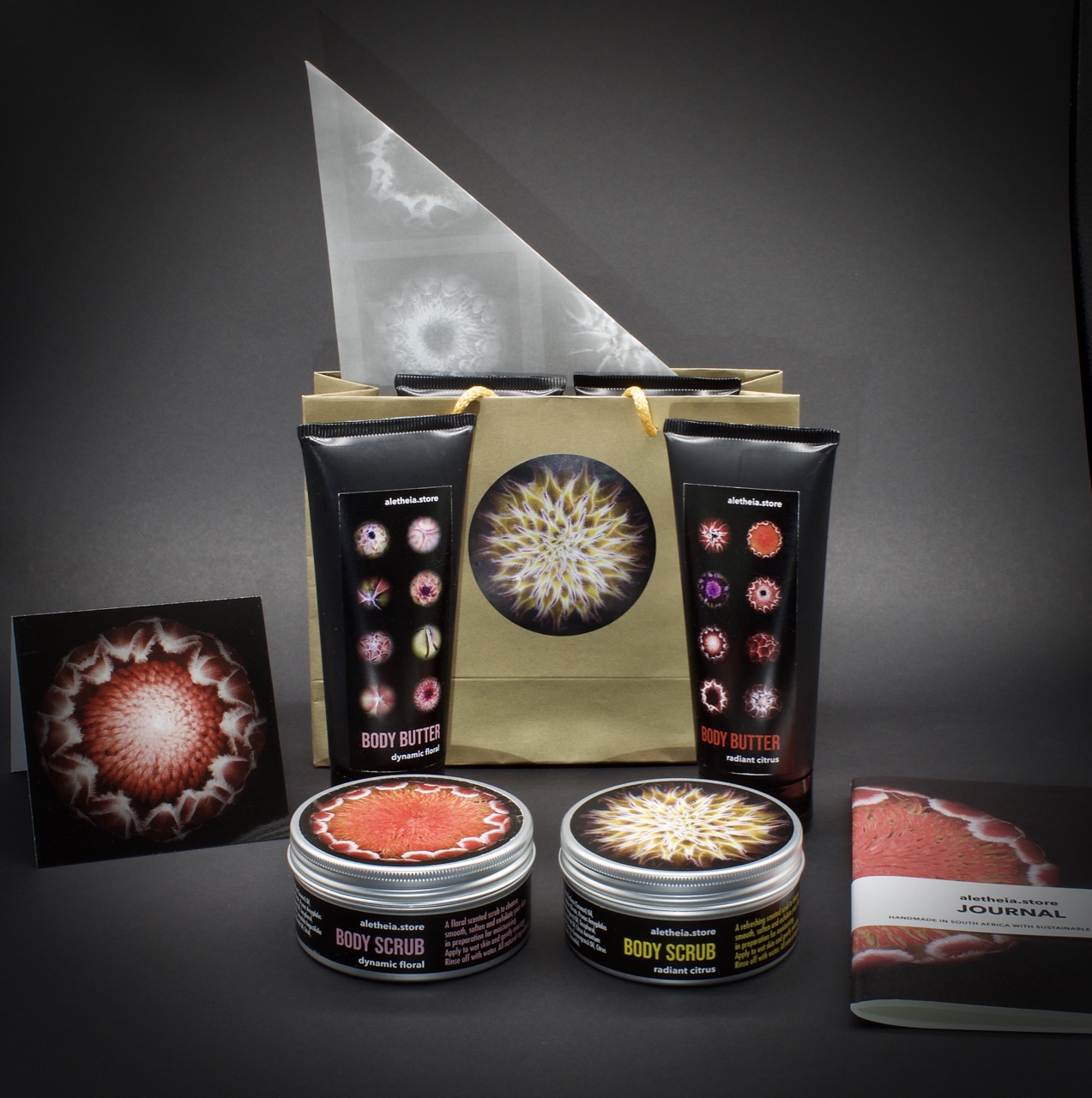 Body butter and scrub 100% natural
Collaboration with Oh-lief produces an excellent all natural ingredient body scrub and butter in two beautiful fragrances.
We are excited to announce the inaugural release our range of body products.  'We chose our partners wisely and intentionally. Oh-lief in Cape Town designed and packaged the products for us. 'What we are ultimately after is an exceptional quality body product made from natural ingredients, with a strong emphasis on a boutique luxury brand experience. Without the high flying price tag. Sounds impossible, we now consider it done. Building on and working side by side with our gift industry products we are now able to marry the two products sets seamlessly into one gift set range.  
   The story of our art, founded on our vision of the protea as primordial design canvas has been extended to our body products.  Our idea is that long after the contents have been applied that the design packaging will retain its appeal for second generation uses. The metal tin we have made use of for the scrub is a prime example.
The initial launch is based on two fragrances, 'radiant citrus' and 'dynamic floral'.   In our early product user testing we quickly realised there was an affinity for either one or the other. 
The body butter is extravagantly rich and creamy. The scrub after application due to the presence of natural oils leaves one skin rejuvenated. 
We purposefully chose not to cut corners by prescribing the development of a cheaper product, enabling a higher profit margin.  We feel prospective patrons of our body products will be more than satisfied with the quality of the products. 
The proof of the pudding is in the application of the products.